Now, the business community of China is still in the initial stage and mainly take the historical stores what along the street as a carrier. Click Home This kind of business form is naturally formed and short of the unified planning, the level is commonly lower and the function of business community is incomplete. As the develop of the real estate, especially the gradual mature of the business real estate, the business community get a great progress. There are various of shopping malls, life squares and entertainment streets appeared in China. The objective of the China business community is to become a experiential place with the comprehensive construction, scenery, space and sound, it pursues to create a lively place for the community residents. In a word, the current domestic community generally has features of the ground apartments, there is still a large gap compare with the model of mature foreign business. Under the pattern of regional business ''big Mac'' and community-based commercialization, community-based business will focus on supermarkets, restaurants, children's parent-child, leisure and entertainment; large-scale commercial complexes serve as regional ''key stand'', will continue to attract customer spending through differentiation and the good experience.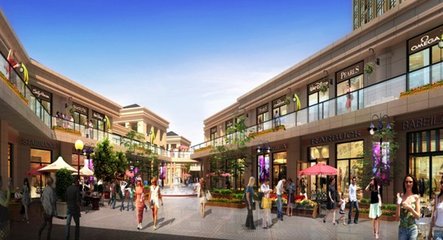 Community business development trend
Relevant information shows that the per capita GDP exceeds 3,000 US dollars, people's lifestyle will change greatly, and the business format will gradually change from a large department store in the commercial center to a large supermarket, a suburban storage market and various types of community businesses. China's community commerce is heading towards unified planning, scientific site selection, and centralized development. From these, we can know the future business has the follow features:
Every country will strongly develop the business community center.
The daily shopping of residents will be finished in the scope of the place of residence.